Abdominal Organ Transplant Fellowship at the University of Toronto and Toronto General Hospital
The Toronto Transplant & HPB Fellows 2018-2019
Left to Right: Drs. Ashley Limkemann, Sanju Sobnach, Graziano Oldani, Blayne A. Sayed, Lawrence Lau, Christopher Shubert, and Robin Visser
Welcome to the University of Toronto Abdominal Organ Transplant Fellowship.
Since 1983 we have been training future leaders in the field of abdominal transplantation and we have graduated more than 70 fellows to date. We are ASTS accredited for liver, pancreas, and kidney transplantation and we perform more than 200 liver and 40 pancreas transplants per year. Our transplant fellows receive unique opportunities during their training and benefit from the largest living donor liver transplant program in North America, extensive exposure to pediatric liver transplantation, a high volume pancreas transplant program, and extensive training in HPB surgery. The outstanding surgical experience is embedded in training of pre- and postoperative management of transplant patients, and an in depth academic curriculum of teaching seminars.
In addition to the clinical training we provide great opportunities for research and our clinical and basic science research groups are world leaders in their field. We are proud to train the future generation of academic transplant surgeons, who will advance the borders of our field.
Markus Selzner, MD
Program Director
Save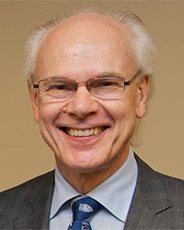 Paul Greig, MD
Program Co-Director
Distinguishing Features of the Fellowship
Clinical Experience
Transplant
During the first year, the Transplant and HPB Fellowships are integrated. The ASTS required case volume are exceeded through:
Institutional volume: 200+ liver, 40-50 pancreas, 150+ kidney per year
Largest liver transplant program in North America (220 in 2014)
Largest living donor liver program in North America (60+ per year)
Pediatric, small intestinal and multivisceral transplant
Laparoscopic Living Donor Nephrectomy (40+ per year)
Pre-op planning & Volumetric measurements using Myrian workstations
Donation after Neurologic & Cardiocirculatory Death
Vascular access
Transplant Clinics
The second year focuses on complex transplant procedures: re-transplants, Living Donors & Transplants, split-liver, multiviscerals, and pediatric transplants.
Hepato-Pancreato-Biliary Surgery
During the first year, the ASTS & AHPBA required case volumes are exceeded through:
6-8 elective HPB ORs per week (with 10 Transplant & HPB Surgeons)
150+ liver resections, 100+ pancreaticoduodenectomies, 80% oncology
Laparoscopic HPB Surgery
3-month assignments with HBP & Transplant surgeons and Surgical Oncology Clinics
Education
The Fellowship program offers multiple opportunities for additional learning through:
Fellowship Exchange Program (for Fellows in their second year)
Transplant and HPB Seminar Series
Transplant Conferences: Live Donor, Listing, and Quality
Multi-Organ Transplant Rounds & Invited Professors
Journal Clubs (offered for both HPB and Transplant)
HBP Conference, Hepatoma Review Board, Surgical Oncology Tumor Board
Research Opportunities
For Clinical and Outcomes Research, Fellows can expect one project in the first year, and multiple projects in their second year of study.
There will be Basic Science opportunities for laboratory-based research on the topics of:
Ischemia/reperfusion
Genomics/proteomics
Dendritic cells
Tolerance
Stem cell biology
Research in education is also offered.
Lifestyle
Fellows will experience the advantages of a "large" Fellowship program with 7 to 8 Transplant and HPB Fellows:
On-call scheduling and cross-coverage
Facilitates time off without compromising clinical experience
Camaraderie
Applications for Abdominal Organ Transplant Fellowships through the SF Match close today. Deadline details are available at the following link. For information on Toronto applications please visit our website: http://torontoaotransplantfellowship.com/;...
read more